Broking has much to be proud of – as shown by high client advocacy and low client disputes both in New Zealand and Australia.
Our challenge now – which we embrace with optimism and courage – is to sustain that record as we look towards future of our industry.
So how do we do this, and what does that future look like? We believe the general insurance broking business of tomorrow will centre on:
Advice

General insurance broking is focused on connection, first and foremost with our customer. The broker meets the customer on their terms, providing practical personalised advice. They engage with the customer and orchestrate the analysis of information, reconciling trade-offs, and enabling the customer to get exactly what they need without having to become an expert, or accept poor value and service.

The business places quality of advice to the customer first. That advice helps them navigate to the ideal mix of products and services for them. Risk management advice, comparison, needs and solutions modelling are all enabled by new technology platforms. Customers will be able to engage with the advice business through their phone – enabling omni-channel access between the consumer and the smaller, more agile, advice businesses that we serve.
 
Professionalism

With an enhanced focus on governance and quality, the broker will wrap governance and quality assurance structures around the people and technology in the business. More of the brokers will work 'on their business' than merely within it.
 
Technology

Technology brings data feeds and workflow management to relieve the broker of many of the administrative and technical burdens of providing excellent advice. Compliance will become assured throughout the process, rather than a complex minefield bolted on to the advice process.
 
Services

A mix of broking services may complement product sales as technology enables advice efficiency and easier mechanisms to charge fees for advice.
For a confidential conversation about your insurance programme, contact an Insurance Advisernet Member Broker today.
General Advice Warning
The information provided is to be regarded as general advice. Whilst we may have collected risk information, your personal objectives, needs or financial situations were not taken into account when preparing this information. We recommend that you consider the suitability of this general advice, in respect of your objectives, financial situation and needs before acting on it. You should obtain and consider the relevant product disclosure statement before making any decision to purchase this financial product.

Why it's vital to retain your insurance cover - not cancel it
Five ways to boost your cyber security during Covid-19
/sites/default/files/2020-06/News%20Tile_730x470.png
SME Business Insurance Pack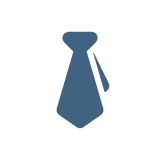 What is it?
Having adequate business insurance cover is one of the most fundamental parts of being in business, as it provides invaluable protection against a range of risks/events – equipment and assets, legal liability, reducing financial uncertainty and protecting your livelihood and that of your workforce. Insurance companies provide a wide variety of general business insurance policies so it's essential to get the right one for your needs.
What it covers?
Business Insurance policies typically allow you to select relevant sections of cover based on your individual needs, and then group them all together in one policy. It's important to remember the sections of cover, and the cover itself, can vary considerably from insurer to insurer. Some of the coverage that a standard business insurance policy provides are:
Property Damage – covering property damage to your business assets such as buildings, contents, stock and customers goods in the event of an insured incident. 
Business Interruption – covers loss of profits in the event of a property damage claim.   
Burglary/Theft – covering theft of goods from the insured premises.   
Money – covers theft of money in a variety of locations such as whilst on the premises during business hours, outside business hours, during transit, in a locked safe.  
Liability – covers legal liability for injury and/or damage caused to a third party.  
Property anywhere in NZ – covers portable property that you take away from your premises.  
Computer and Electronic Equipment – covers loss or damage to computer and/or electronic equipment. 
For experienced and professional advice, contact Insurance Advisernet today. Insurance Advisernet Brokers are specialists when it comes to Business Insurance and make it their business to understand yours.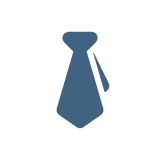 Business Insurance is used by many businesses, but it's best suited to SME-type operators.
Off
Off